My love for Alison Krauss began at a young age, between cassette tapes of John Denver and Clint Black (and Willie Nelson, of course) played in my dad's truck. It wasn't until college, though, that I truly began diving into her music, and because of the timelessness of her angelic voice, I couldn't tell you which songs were produced in the 90's versus her 2017 album. Her music has evolved like any other artist, but her balance of musical genius, heartbreaking lyrics, and bluegrass twang has been a solid rock in my relationship with true country music.
So you can imagine that hearing Alison live was a dream come true for me, let alone Our Jackson Home being the sole publication chosen to capture her performance. I was entranced by her siren song mixed with the glow of the homey stage set-up of windowpanes and table lamps. Her bandmates to the left and right looked more like church deacons than rockstars in their tucked-in polos beside Alison's airy silk dress, giving the entire event a sense of family and community. The aroma of Budweiser and tobacco around me and the ball park's dirt beneath my sneakers felt so fitting.
From her sorrowful ballads from Windy City to her 1995 rendition of "Now That I've Found You" to an a cappella encore of the historic hymn "It Is Well," I could feel Alison's voice healing a bit of all of our wounds and reviving our spirits in a quiet state of awe. I like to think that the trucks speeding along I-40 heard her violin soaring overhead and felt the warmth of the lamplight guiding them home.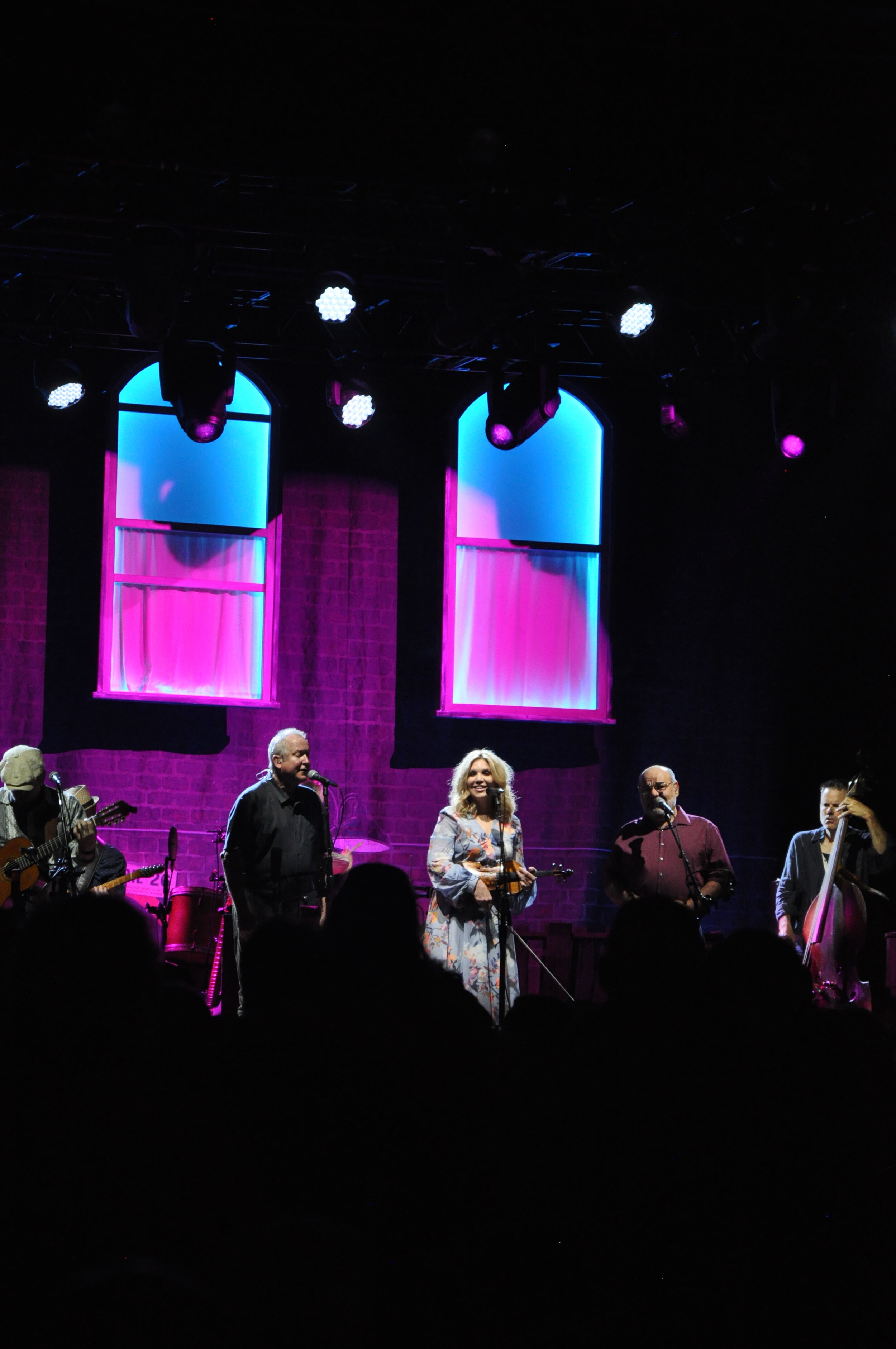 Originally from Murfreesboro, Tennessee, Katie Howerton moved to Jackson in 2011 to study Graphic Design and Drawing at Union University. She discovered Our Jackson Home in January 2015 and used it as a guinea pig for her senior design project, creating the first issue of Our Jackson Home: The Magazine. After graduating she was given leadership over Our Jackson Home at theCO, where she now runs the blog, designs the magazine, and coordinates events. She lives with her husband Jordan and daughter November in Midtown and loves her community at City Fellowship Baptist Church.
After receiving her degree in Fine Arts from Union University, Sarah White spent many years traveling the world with missions and running international logistics platforms. Now returning to her roots in the arts, she runs her own business, Lele & Beane, which focuses on wedding and family photography. Sarah has a huge heart to empower creative entrepreneurs in their businesses and is obsessed with essential oils and pottery. In her free time, you can find her with puppy Ellie by her side, spending time with loved ones traveling or relaxing on the family farm.